Crochet Pattern: Spider Web Shawl
By Rachel Choi –
1 Comment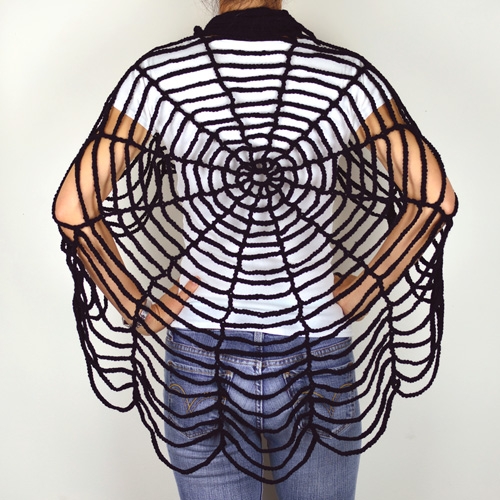 Who's ready to dress up for Halloween? You don't need a goofy or scary costume to be in the Halloween spirit. Crochet this shawl for a unique and elegant look. The shawl is crocheted in the round from the center out in one large circle. The size of the shawl can easily be adjusted to fit anyone by adding more or less rounds until it is the size desired. Drape the shawl over your shoulders or you can even hang it as an awesome Halloween wall decoration!
Click here to see full pattern details!
All purchases help to support Crochet Spot and are greatly appreciated! Please log in or create a new account at the Crochet Spot Store to purchase this pattern. Premium Pattern Members may log into the store and download the pattern for free.