Crochet Pattern: Trio Mesh Shawl
By Rachel Choi –
Be the first to comment
This shawl is made with three mesh stitch patterns that are very similar, but vary in openness. The stitches work together to create a shawl that is more solid at the top and bottom and more open in the middle. Crochet this shawl for yourself or for a friend. It can be adjusted to be any size that you wish by following the instructions within the pattern to adjust the width and length. This light weight shawl is great for the warmer weather of summer. You can even wear it to the beach as a cover up! The pattern includes a tie strap to secure the shawl in place around your shoulders or wrapped around your waist, however you want to wear it.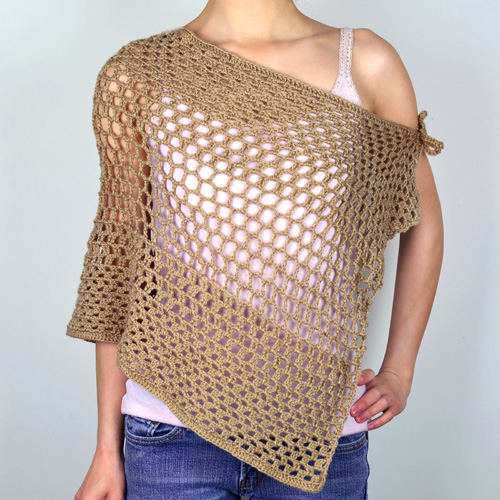 Click here to see full pattern details!
All purchases help to support Crochet Spot and are greatly appreciated! Please log in or create a new account at the Crochet Spot Store to purchase this pattern. Premium Pattern Members may log into the store and download the pattern for free.