Crochet Pattern: Classic Capelet (9 Sizes)
By Rachel Choi –
Be the first to comment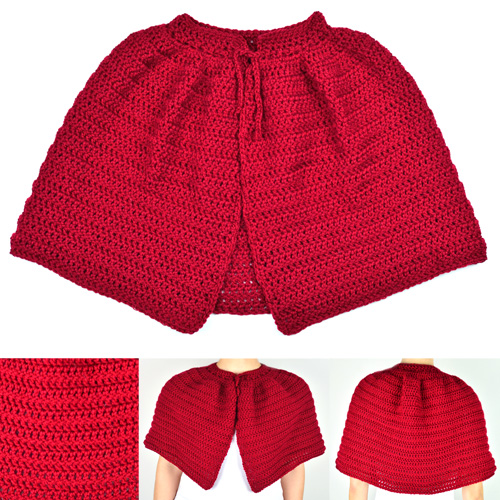 This pattern was requested by a Crochet Spot reader!
This classic capelet pattern comes in 9 sizes ranging from x-small to 5X. Crochet the capelet as long or short as you wish. Make it just long enough to cover the shoulders to complement a dress in the winter. Or make it long enough to go past the waist to create a warm shawl. The capelet is crocheted from the top down, and is fastened with a simple tie at the neck. Feel free to switch the closure if you wish by adding a button or a brooch.
Click here to see full pattern details!
All purchases help to support Crochet Spot and are greatly appreciated! Please log in or create a new account at the Crochet Spot Store to purchase this pattern. Premium Pattern Members may log into the store and download the pattern for free.