Crochet Pattern: Broomstick Lace Capelet
By Rachel Choi –
1 Comment
There's a new pattern in the Crochet Spot Store! A capelet is a fun accessory to wear with everyday outfits. This capelet pattern is made with broomstick lace to create a lacy, airy fabric. The capelet is crocheted from the top down in the round. Feel free to make the capelet as short or as long as desired. You can even make it into a full length poncho!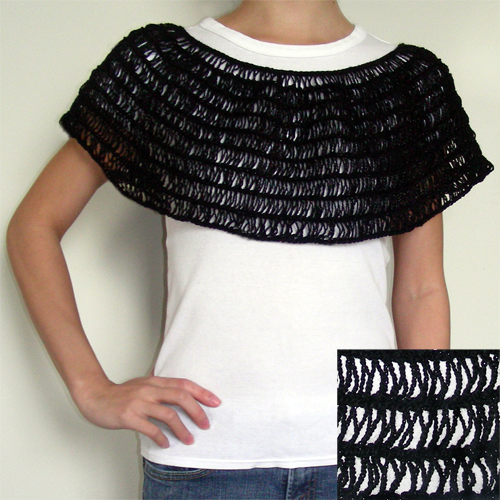 Click here to see full pattern details!
All purchases help to support Crochet Spot and are greatly appreciated! Please log in or create a new account at the Crochet Spot Store to purchase this pattern. Premium Pattern Members may log into the store and download the pattern for free.