Crochet Pattern: Cozy Asymmetrical Poncho
By Rachel Choi –
Be the first to comment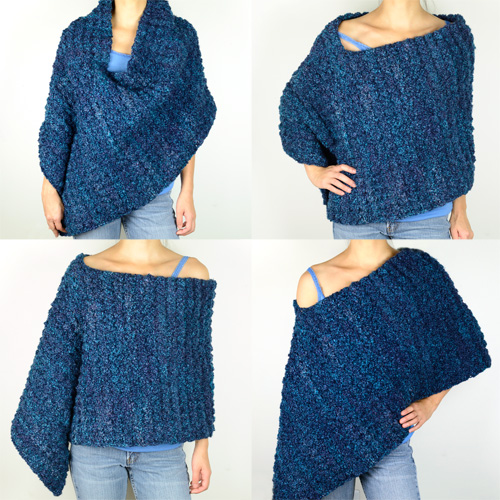 Skip the jacket and throw on this extremely warm and cozy poncho. It's like walking around wrapped in your favorite blanket. This one poncho pattern can be worn in many different ways. The asymmetrical shape is simple to construct since it is an ordinary rectangle that is folded into the poncho shape. The pattern includes a tutorial for folding and assembling the poncho. The poncho can be adjusted to be any size by using the instructions within the pattern to make it longer or wider as desired.
Click here to see full pattern details!
All purchases help to support Crochet Spot and are greatly appreciated! Please log in or create a new account at the Crochet Spot Store to purchase this pattern. Premium Pattern Members may log into the store and download the pattern for free.