Crochet Pattern: Cozy Hooded Poncho (4 Sizes)
By Rachel Choi –
2 Comments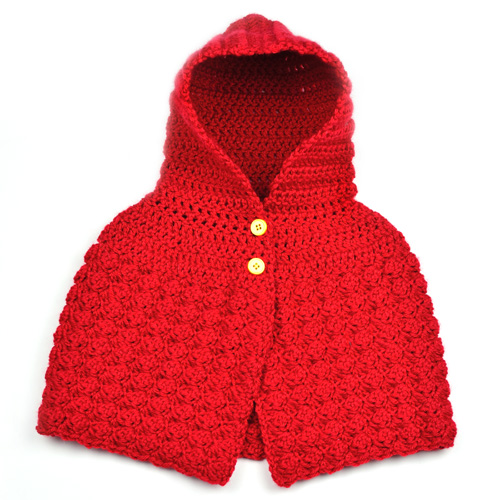 This poncho pattern comes in 4 sizes ranging from 6 months to 6 years old. It's easy to put on crazy, wiggling children since no sleeves are required! The poncho is crocheted from the top down, all in one piece so that no sewing is required (other than the buttons). Feel free to crochet the poncho in any color you wish or even use multiple colors to create stripes.
Click here to see full pattern details!
All purchases help to support Crochet Spot and are greatly appreciated! Please log in or create a new account at the Crochet Spot Store to purchase this pattern. Premium Pattern Members may log into the store and download the pattern for free.