Crochet Pattern: Warm Winter Capelet (9 Sizes)
By Rachel Choi –
Be the first to comment
Winter is a wonderful season… as long as you're warm. This capelet is just what you need to crochet and wear to keep your upper torso warm this season. The capelet looks great whether dressed up or down. The capelet is my favorite accessory when wearing dresses in the winter, especially if the dress has short or no sleeves. You can even crochet it in white and wear it with a winter wedding dress! The capelet is designed with beginner crocheters in mind. Bulky weight yarn and a large crochet hook makes this project relatively quick to crochet and creates a thick, warm fabric. This pattern has 9 sizes, ranging from women's X-Small to a plus size 5X. Feel free to make the capelet as long or short as you desire.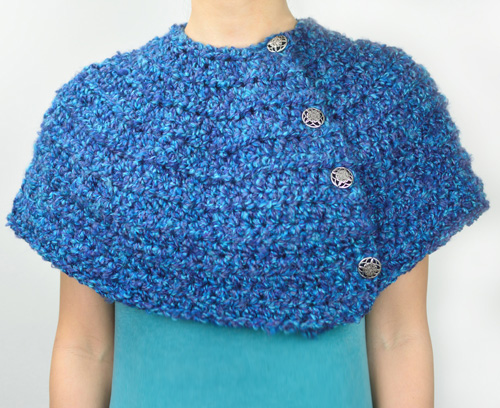 Click here to see full pattern details!
All purchases help to support Crochet Spot and are greatly appreciated! Please log in or create a new account at the Crochet Spot Store to purchase this pattern. Premium Pattern Members may log into the store and download the pattern for free.