Crocheting Jewelry Clasps
By Candace –
11 Comments
If you come across a nice jewelry pattern in your search for things to crochet, it can be off-putting to realize you need more supplies if you happen to not have findings for jewelry already in your craft supply stash. But there's no need to rush out and buy clasps or hold off on starting a project until you get some if you make clasps of your own.

Toggle Clasps: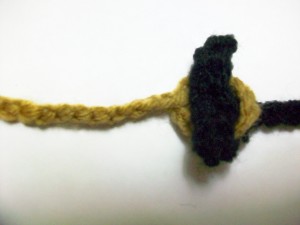 Toggle clasps use a bar and a ring to hold a necklace or bracelet closed. With a tight, firm gauge, you can easily make your own by crocheting a few rows back and forth. You can slip your finished bar into a crocheted ring or a loop.
Button Clasps: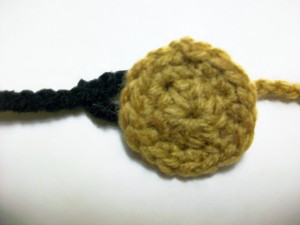 Button clasps follow the same idea as a toggle. If you happen to have a button you would like to use, you can skip making your own, but there are many button patterns around, so you can close your jewelry with many different shapes. You can even miniaturize some applique patterns to make a really unique closure. As with the toggle, you can use a ring or a loop, or you can also add a buttonhole to your project.
You can crochet a chain to attach your clasps or sew them on with your yarn needle.
If you need help making a clasp, feel free to leave a comment.