Do You Wear Crochet Scarves in the Spring and Summer?
By Rachel Choi –
Be the first to comment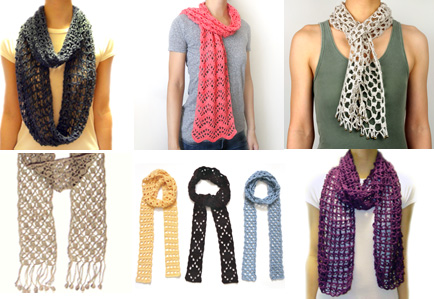 Scarves aren't just for the cold winter months. If you love scarves you can wear them all year around regardless of the weather. The key is to choose a scarf pattern that is light and airy for the warmer months and bulky and warm for the colder months. Scarves are wonderful for accessorizing and adding a pop of color and texture to an outfit.
But how many of us actually wear scarves in the spring and summer? Do you? Do you tend to only use them as a necessity during the cold winter months or do you actually love them so much you will wear them all year around? Share you thoughts in the comments below and see what others are saying!
P.S. Feel free to check out the crochet scarf page for patterns!