How to Crochet: Climbing Single Crochet
By Candace –
4 Comments
This tutorial actually springs form a happy accident. I wasn't paying attention where I was placing my hook and almost made the mistake of working into the stitch I had just made, which led to some swatching and the birth of climbing stitches.
At first, I thought these would turn out like foundation stitches, but instead of simply adding width, they also add height. Freeform crocheters, especially, may have a lot of fun incorporating stitches like this into their work.

For a left-handed view, hover your cursor over the photos.
For a climbing sc, simply ch 1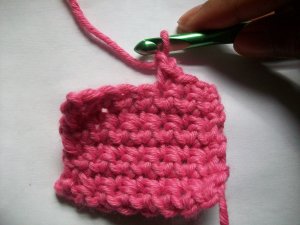 Insert your hook into the previous stitch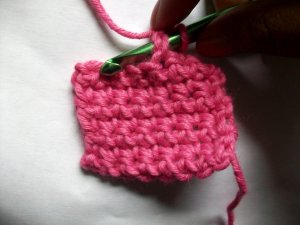 Now you complete the sc as usual. Yarn over (yo) and pull up a loop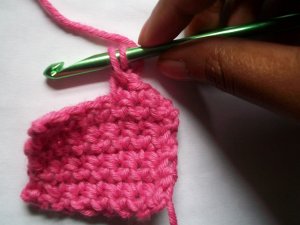 Yo and pull through both loops.

This makes a sc that sits above and to the side of the previous sc. If you need any further help, feel free to leave a comment.