How to Crochet: Foundation Single Crochet Decrease
By Candace –
Be the first to comment
Using foundation rows is a great technique because they can create the foundation chain and the first row of stitches at the same time. But if you are a fan of foundation rows (foundation single crochet, foundation double crochet, etc.), you may have run into problems dealing with patterns that require decreases to be worked in the foundation chain. While you may just want to create the final number of stitches, decreases affect shaping, so it is better to make the decreases prescribed by the pattern.
To follow this tutorial, you should be comfortable with making a single crochet foundation row.

To see a left-handed view, hover your cursor over the pictures.
Start your foundation row as you normally would. A stitch marker or scrap of contrasting yarn is helpful if you have trouble reading your crochet.
Step 1: Insert your hook into the lower loops of the previous stitch as you normally would, yarn over (YO), and pull up a loop. This is the base of your first sc. If you are using a stitch marker, mark this stitch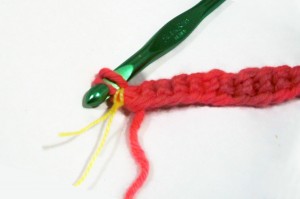 Step 2: Chain 1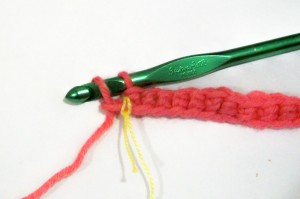 Step 3: Insert your hook into the first loop you pulled up (marked stitch), YO, and pull up a loop. This is the base of your second sc.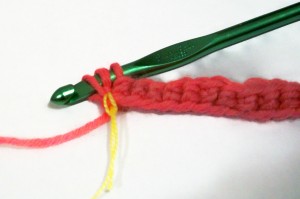 Step 4: Chain 1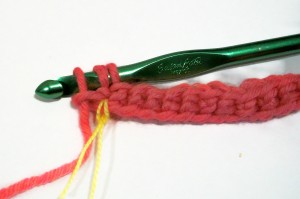 Step 5: YO, pull through all three loops on the hook.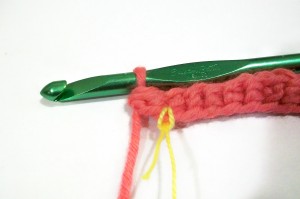 Your decrease is finished. If you have to decrease more stitches, repeat steps 3 and 4 until you have the correct number of loops on your hook then do step 5.
If you need further help, feel free to leave a comment for clarification.