How to Crochet: Tunisian Crochet in the Round
By Candace –
2 Comments
If you've looked online for Tunisian crochet in the round videos, you've probably found lots of tutorials using a double-ended hook and two balls of yarn. My method is a bit different and, in my opinion, simpler. It requires only one ball of yarn and a crochet hook with a flexible cord (single- or double-ended hooks are fine).
This method is a lot like traditional crochet in the round, so if you can do that and already know the basics of Tunisian crochet, you're good to go.

If you're left-handed, you can hover over the photos to see another view.
Ch the number of stitches you want, sl st in the first ch made to join, ch 1.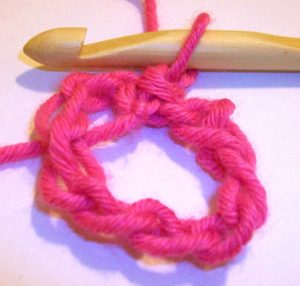 Pull up a loop in each ch. You will want to move some stitches onto the cord.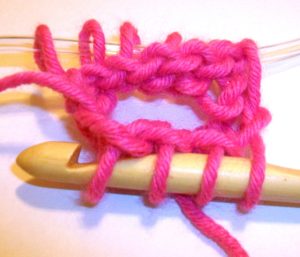 Insert hook into the back of the first loop of the round.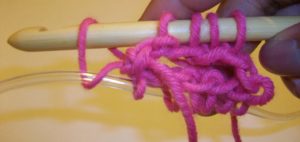 Yarn over, pull through two loops. This sl st replaces the ch 1 usually done at the end of a row of Tunisian crochet.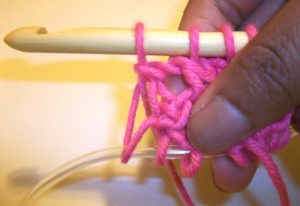 Work the return pass as usual.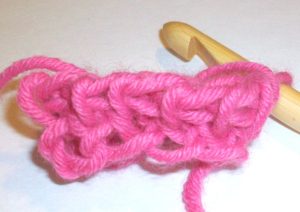 Complete each row in the same manner, making sure to join the ends before the return pass. When finishing off, make a sl st to join before fastening off just as you would in traditional crochet.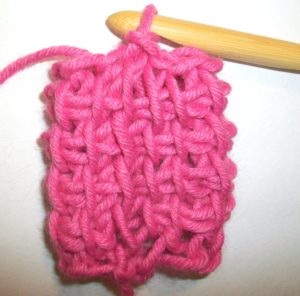 There you have it. If you have any questions, feel free to leave a comment.