How to Hold a Crochet Hook
By Rachel Choi –
26 Comments
This isn't going to be a tutorial on how to hold a crochet hook. I believe there isn't one correct or incorrect way to do it! I mean if you can hold the hook with your foot and crochet, that's amazing! There are however, some popular ways to hold your hook. Here are some examples (mouse over the pics for left handed pics):
The Pencil Method…yes you hold it like a pencil (although some people hold pencils differently)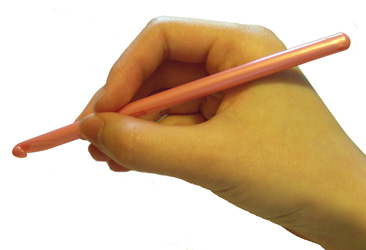 The Knife Method…yup, you hold it as if you are using a knife (although knifes can be held differently too)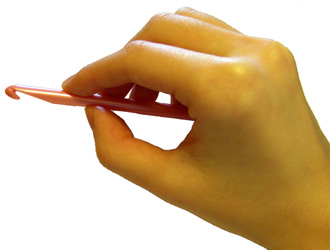 The Rachel Method…well it's more of a modified Knife Method, being that I don't actually cut my vegetables like this. Also my pinky finger has a weird obsession with wrapping around the hook!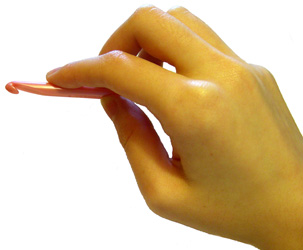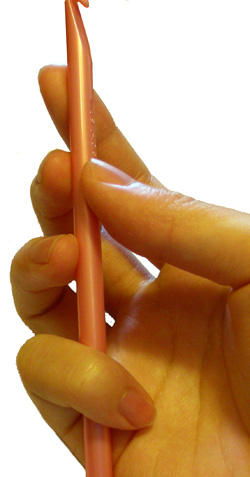 So the moral of the story is to just try out different ways to find what's comfortable for you! If you already have a way that works, by all means don't change it.
How do you hold your hook?