How to Hold Yarn in Crochet
By Rachel Choi –
22 Comments
Just like there isn't one way to hold a crochet hook, there sure isn't one way you have to hold your yarn. It's all about experimenting and finding what works for you! So here are some ideas for holding your yarn to get you started if you are a beginner. In all the pictures the thumb is normally down helping to hold the work, but for the sake of showing where the yarn is, the thumb is up.
For left handed pictures roll your mouse over the image and it will change for you!
I've seem many people hold their yarn like this, wrapping the yarn around the pinky finger and over the pointer finger.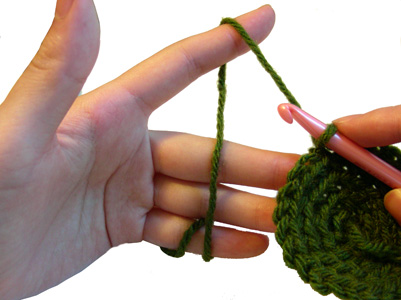 Others like to do something similar, but weave the yarn between the ring and middle finger to give it more tension.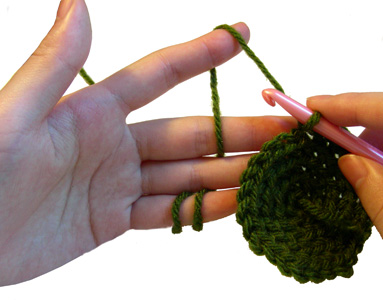 And then there's the method to grip the yarn with 3 fingers and then over the pointer finger again.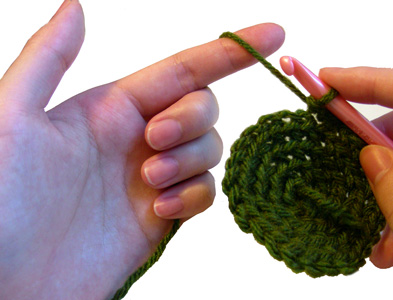 I'm sure I missed some other methods, but for the life of me I can't crochet using any of the above methods because I can't keep my finger straight! So here is a picture of what I do. I weave the yarn between my ring and middle finger then make a hook with my pointer finger.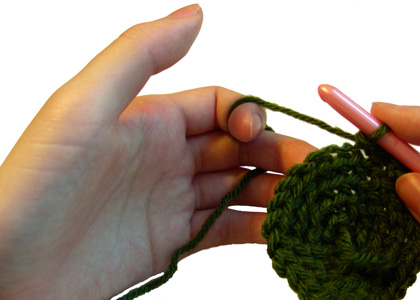 Feel free to try some methods out and if none work for you, there's no shame in inventing your own method!
How do you hold your yarn?