Leprechaun Hat Crochet Pattern – Updated!
By Rachel Choi –
Be the first to comment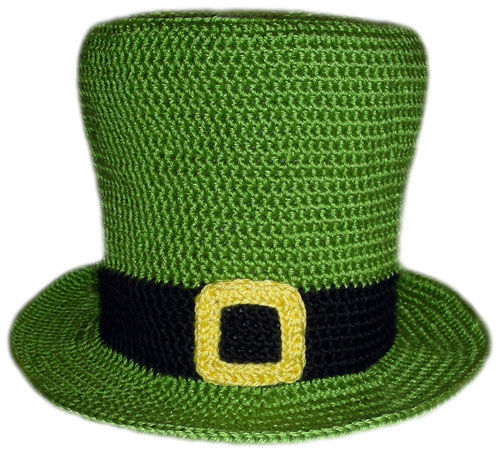 The popular Leprechaun Hat crochet pattern has been updated just in time to crochet one (or several) for St. Patrick's day! The pattern still has the same hat shape and contains 5 sizes: baby, toddler, child, adult (recommended for women), and large adult (recommended for men). The new, updated version of the pattern provides a clearer gauge and adjusts the bottom of the hat so that it fits more snugly around the head. This new version replaces the old pattern, so if you already purchased the pattern, feel free to log into your store account and re-download the pattern and the new version will be provided for free.
Click here to see full pattern details!
All purchases help to support Crochet Spot and are greatly appreciated! Please log in or create a new account at the Crochet Spot Store to purchase this pattern. Premium Pattern Members may log into the store and download the pattern