Weird Kid, Green Room, Crochet and a Glory Box
By Veronica Smith –
16 Comments
1) WEIRD KID
Well we are doing up miss 15-year-old's room. It's about time. She's been in there since she was 3. She has done her part and pulled everything out, thrown broken old things away and given a huge amount to charity. She is currently sleeping in the spare bedroom. She has been 'saving up' for this moment. Her 15th birthday just passed and there was no present because she wanted her room done. She will be getting a new bed, side tables and mattress from us. Presents are never that big, however, we were going to do it anyway. She has used her birthday money from others to purchase a new cover for her bed and she is going to purchase, with her own money, a glass display cabinet for her precious things. She has been using the one I had when I was 11. I'll make some curtains and she will keep her existing floor mat.
2) GREEN ROOM
Hubby is going to paint the walls, since I am a horrible painter. My daughter wants her walls green, screaming green. I suppose apple green is the best I can describe it. For some bizarre reason hubby said YES to this green wall request. Let's just not even discuss what's going through my head.

3) CROCHET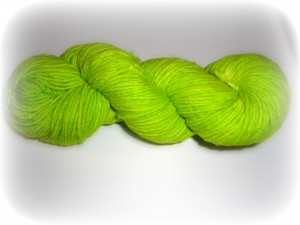 What does all this have to do with the humble crochet hook? Well, little miss modern and I were in a shop that sold yarn. She grabbed some yarn of the same bright green that the paint is and asked if I can make doilies for her side tables, tie backs for her new curtains, and some cushions to throw on her bed. I confirmed that this was all to be crocheted and she was very definite about it. I have to get some other color to go in with the cushions. I am glad she is having some color on the bed because she bought a black bed cover. Probably a good thing given the color of the walls.
4) GLORY BOX
This brings me to the glory box. As we were strolling through IKEA for a bed, she studied all the room displays with interest and worked out what she would like in her own place. You see, she has worked out exactly how she will save up for a house and how she will pay it off, etc. She is determined, I hope she keeps this up. Anyway, she started looking through all the linens, towels, storage, kitchenware, etc. It was when we were studying the different types of cutlery that she announced that for all her future presents from us and the family that she wanted household items and she would keep them all for the future. As I was explaining that this was what was know as a "Glory Box", which was an old tradition, she listened intently. I realized after several minutes that we had an audience. Those who remembered them, those who were learning about them and heaps that were fascinated about a child of today wanting one.
BACK TO CROCHET. She was armed with face washers, towels, pillow cases and tea-towels for demonstration purposes and explained how she wanted crochet edgings on all of them. There was also the request for crochet afghans, cushion covers, place-mats and mats for the floor. All for this glory box. Apparently crochet is "cool". Poor granddad has been commissioned to make the box to put it all in.
The good news? Crochet lives for another generation.