30% OFF Bouquet of Roses Crochet Pattern
By Rachel Choi –
Be the first to comment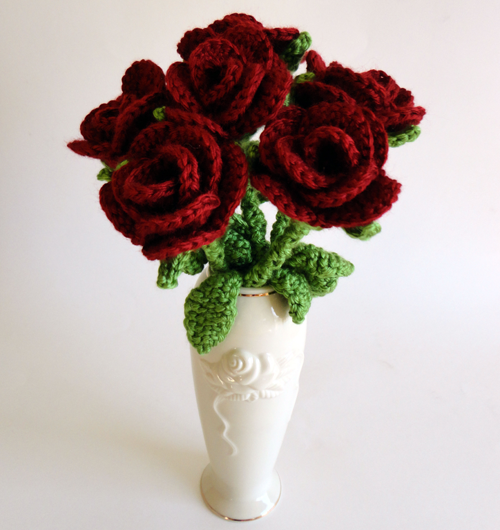 Now 30% OFF in the Crochet Spot Store, the bouquet of roses would make a great last minute Valentine's Day gift. These flowers won't wilt and need absolutely no water! Crochet a single stem if you're in a hurry or crochet an entire bouquet for that special someone. Better yet, treat yourself to something nice and make a bouquet for yourself.
Click here for 30% OFF!
Pattern is already marked down. There is no need for coupon codes. Log in, then add the pattern to your cart and check out. All purchases can be downloaded directly from your account once completed. Offer ends February 15, 2018.