30% OFF Subtle Chevron Keyhole Scarf Crochet Pattern
By Rachel Choi –
Be the first to comment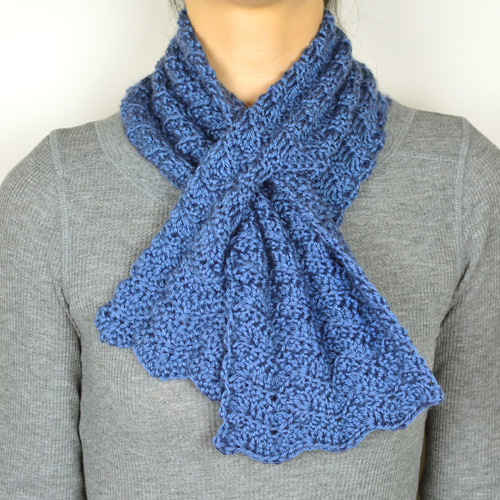 Now 30% OFF in the Crochet Spot Store, this keyhole scarf uses less yarn compared to traditional scarves and is easier to wear. Simply wrap the scarf around your neck and pull it through the keyhole on the other side. This keyhole scarf uses a subtle, faint chevron pattern that is visible when crocheted with one color. Of course you can change colors while crocheting to create bold, not so subtle, chevron stripes too.

Click here for 30% OFF!
Pattern is already marked down. There is no need for coupon codes. Log in, then add the pattern to your cart and check out. All purchases can be downloaded directly from your account once completed. Offer ends February 14, 2019.