Crochet Pattern: Subtle Chevron Keyhole Scarf
By Rachel Choi –
Be the first to comment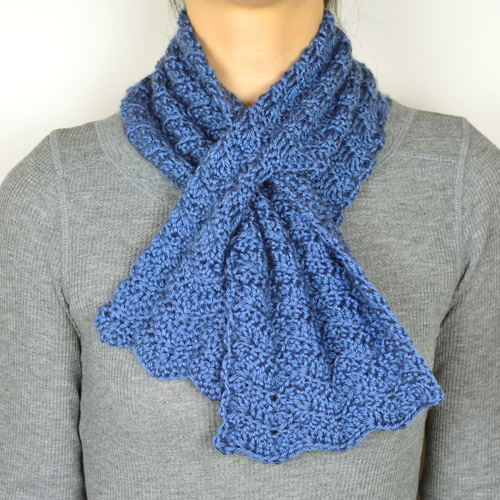 I love keyhole scarves! They use less yarn compared to traditional scarves and are easier to wear. Simply wrap the scarf around your neck and pull it through the keyhole on the other side. This keyhole scarf uses a subtle, faint chevron pattern that is visible when crocheted with one color. Of course you can change colors while crocheting to create bold, not so subtle, chevron stripes too.
Click here to see full pattern details!
All purchases help to support Crochet Spot and are greatly appreciated! Please log in or create a new account at the Crochet Spot Store to purchase this pattern. Premium Pattern Members may log into the store and download the pattern for free.