Crochet Pattern: Solid Chevron Placemat
By Rachel Choi –
Be the first to comment
Chevron patterns are all the rage, but sometimes you don't feel like changing colors and having to weave in a lot of yarn ends into your crochet project. Although you can choose to crochet this pattern in stripes, like a traditional chevron pattern, all you need is a single, solid colored yarn to achieve the classic chevron look. Crochet a set of placemats for your next dinner party, family gathering for the holidays, or as a housewarming gift.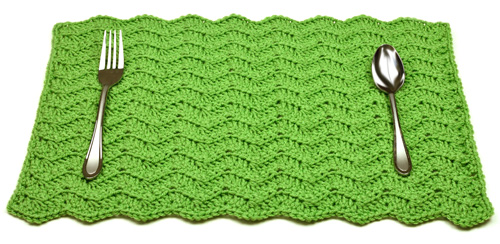 Click here to see full pattern details!
All purchases help to support Crochet Spot and are greatly appreciated! Please log in or create a new account at the Crochet Spot Store to purchase this pattern. Premium Pattern Members may log into the store and download the pattern for free.