Crochet Pattern: Solid Chevron Scarf
By Rachel Choi –
1 Comment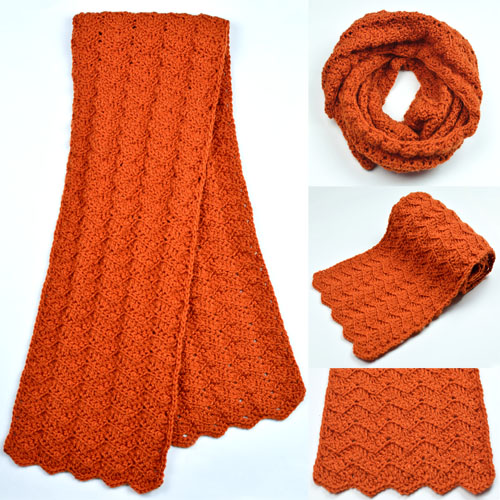 If you're a chevron lover but hate dealing with color changing while crocheting, here's the perfect scarf for you! This unisex chevron pattern is cleverly designed so that you can see the ridges and zigzags using only a solid colored yarn. Of course you are welcomed to change colors if you wish or use a variegated yarn, but it is not required. The pattern is easily adjustable so that you can make it as wide and long as you desire.
Click here to see full pattern details!
All purchases help to support Crochet Spot and are greatly appreciated! Please log in or create a new account at the Crochet Spot Store to purchase this pattern. Premium Pattern Members may log into the store and download the pattern for free.