Crochet Pattern: Cozy Keyhole Scarf
By Rachel Choi –
Be the first to comment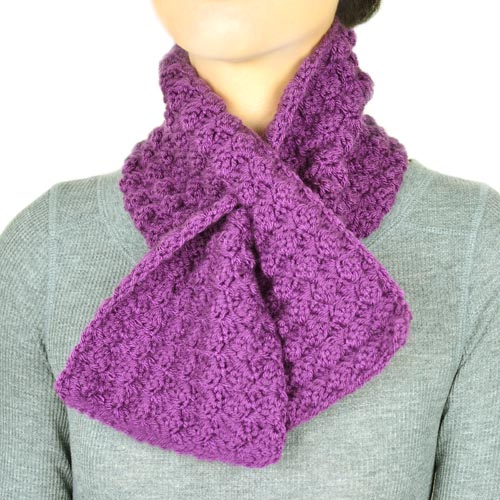 Forget traditional scarves when you can wear a keyhole scarf! This scarf has a small hole strategically placed that allows you to pull the end of the scarf through to secure it around your neck. You don't have to worry about knotting the scarf or wrapping the scarf around your neck multiple times and having it unravel. Keyhole scarves also use less yarn than traditional scarves, making them less bulky to wear and quicker to crochet.
Click here to see full pattern details!
All purchases help to support Crochet Spot and are greatly appreciated! Please log in or create a new account at the Crochet Spot Store to purchase this pattern. Premium Pattern Members may log into the store and download the pattern for free.