Crochet Pattern: Infinity Chain Scarf
By Rachel Choi –
Be the first to comment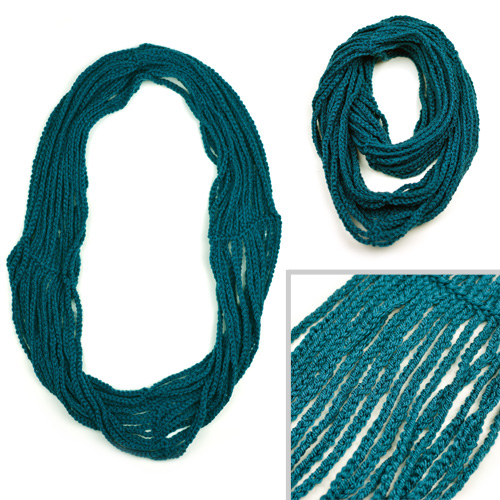 Here is a modern scarf that is simple to crochet. If you're tired of boring, old scarves, this scarf is for you! Using lots and lots of chain stitches, this pattern creates a light yet textured scarf that is great to wear in the warmer months of summer. It's like a cross between a thin scarf and a bulky, chunky necklace. This infinity scarf is worked in the round with no sewing required, and can be adjusted to be as long and wide as you desire.
Click here to see full pattern details!
All purchases help to support Crochet Spot and are greatly appreciated! Please log in or create a new account at the Crochet Spot Store to purchase this pattern. Premium Pattern Members may log into the store and download the pattern for free.