Alternative to the Magic Adjustable Ring
By Rachel Choi –
14 Comments
The magic adjustable ring and the adjustable double ring are popular methods for starting a project in the round without having a large hole in the center of the work. However, I know a lot of folks who aren't fans of those techniques, or have trouble working the adjustable rings, and prefer to crochet the traditional way by starting with chain stitches. In this post I'll show you a very simple technique that I often use to achieve a closed circle when starting a project in the round with chains.

The secret is simple, crochet over the yarn tail as you work your first round. Then pull the tail tightly to close the hole in the work. Weave the tail into your work as you normally would to secure and hide it.
In this tutorial I will demonstrate this technique by working the pattern "ch 2, 6 sc in second ch from hook", which is commonly used to start projects in the round. You can use the same technique demonstrated in this tutorial for other patterns worked in the round regardless of the stitches used.
Hover over the photos for a left handed view!
For this example, I start by chaining 2.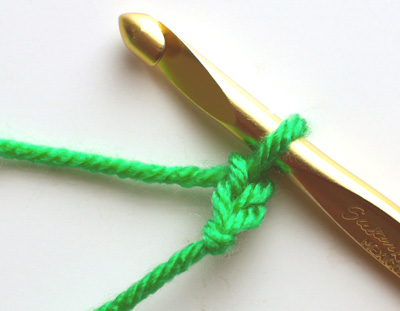 Then insert your hook into the second chain from the hook to work your stitches, 6 single crochets in this example. Be sure you are working over the yarn tail as you crochet your stitches. The tail will be draped over the hook, like in the photo below.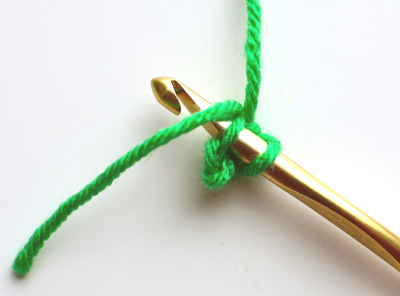 Continue to hold the tail against the work as you crochet your stitches so that you are working over it, covering the tail with your stitches.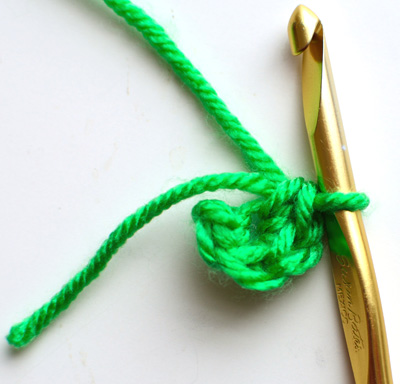 After making the required number of stitches on your first round, pull the yarn tail so that it closes the hole in the center of the work. You can secure this tight closure by weaving the yarn tail into the work. I like to weave the tail around the circle once or twice more using a yarn needle.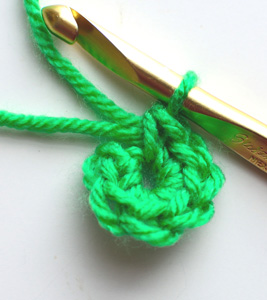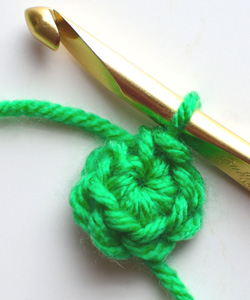 There you have it, an alternative method for crocheting a solid circle in the round without having to use an adjustable ring. Remember, you can use this method for any pattern that is worked in the round, regardless of the stitches you use to start the first round.
If you need more help with this tutorial, leave a comment below and I'll be sure to help!