Combining Increases and Decreases in Crochet
By Candace –
2 Comments
There is quite a bit of math that goes into crochet. Sometimes it works perfectly with basic techniques, but there are times where a crafter needs to get creative and increase to decrease or decrease to increase to get the right shaping and number of stitches. Learning to mix up your increases and decreases is useful for designing and improvising as well as for as customizing patterns to fit yourself.

Take the Bias Ascot for example. The first three rows read:
Row 1: Ch 2, sc in second ch from hook, turn: 1 sc
Row 2: Ch 1, 2 sc in sc, turn: 2 sc
Row 3: Ch 1, sc in first sc, sc2tog, sc in last sc, turn: 3 sc
I wanted to make an increase in the middle of the third row, but the even number of stitches left me in a bind: there was no middle stitch. So I had to use a decrease to create one.
Here is what progress looks like on Row 3: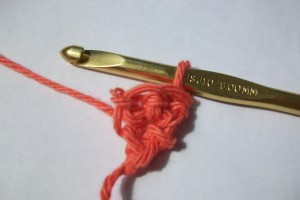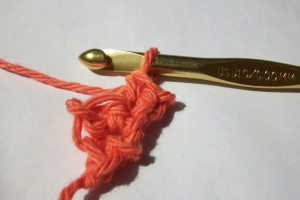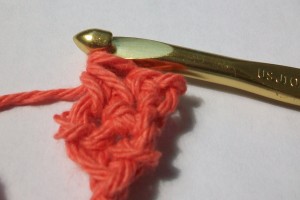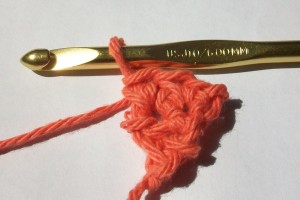 Likewise, toward the end of the scarf, I had to address a similar problem when decreasing from 3 stitches to two.
Row 72: Ch 1, sc in first sc, sc2tog, sc in last sc, turn: 3 sc
Row 73: Ch 1, sc first and 2nd sc tog, sc 2nd and 3rd sc tog, turn: 2 sc
Row 75: Ch 1, sc2tog: 1 sc
In row 73, that was fixed by working into the second stitch twice, effectively increasing to decrease.
Here's what progress on that row looks like: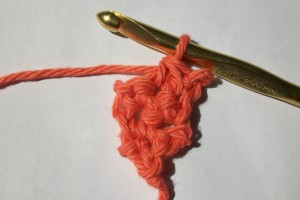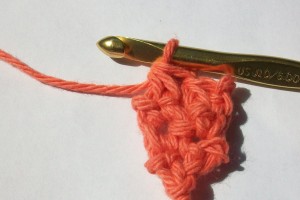 Since I wanted all the increases and decreases to be in the middle of the ascot and the stitch count to change by one in each row, I had to combine increases and decreases to get that effect.
If you ever need to make an increase or decrease in a specific place but the math just isn't right for it, keep this technique in mind, and it just may help you get out of a tight space.