Crochet Pattern: 3 V-Stitch Blankets
By Rachel Choi –
1 Comment
This blanket stitch pattern set features the v-stitch. The v-stitch, shaped like the letter V, is a popular stitch that is used to make an easy lace and openwork look. This set uses the v-stitch in 3 different ways to create unique stitch patterns that are great for blankets. Each pattern has a unique border to give each blanket a finished look. The patterns include instructions for making the blankets any size you wish, from small baby blankets to large bedspreads to any size in between. Each blanket can be crocheted in a solid color, so no color changing is required. But feel free to crochet the patterns in multiple colors for a different look.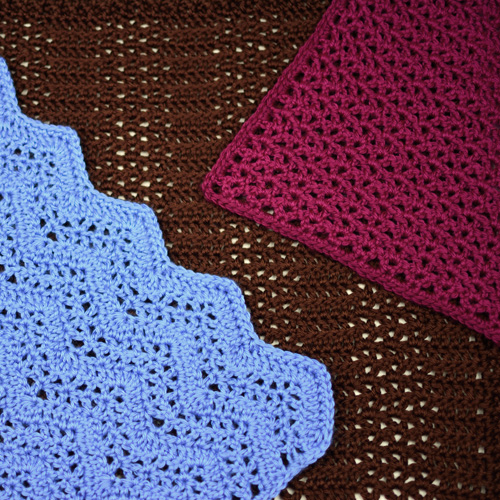 Click here to see full pattern details!
All purchases help to support Crochet Spot and are greatly appreciated! Please log in or create a new account at the Crochet Spot Store to purchase this pattern. Premium Pattern Members may log into the store and download the pattern for free.