Crochet Pattern: Mermaid Tail Blanket (3 Sizes)
By Rachel Choi –
10 Comments
This crochet pattern was requested by a Crochet Spot reader!
This pattern contains 3 sizes: toddler, child, and adult. Crochet a cute, mermaid tail blanket for anyone in the family. You can even crochet mother and daughter matching blankets. If you're looking for an in-between size, this pattern is also easily adjusted to make it any size you desire. No sewing is required for this pattern. The blanket is crocheted in the round from the bottom up using an easy shell stitch pattern. The tail is crocheted with varying stitches of different heights to create the unique, curved shape.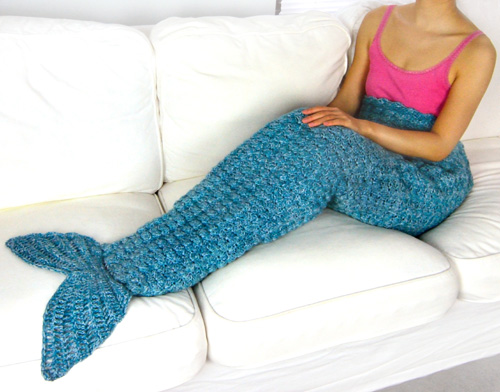 Click here to see full pattern details!
All purchases help to support Crochet Spot and are greatly appreciated! Please log in or create a new account at the Crochet Spot Store to purchase this pattern. Premium Pattern Members may log into the store and download the pattern for free.