Crochet Pattern: Athena Lacy Textured Shawl
By Claire Ortega-Reyes –
5 Comments
Athena is the Greek goddess of wisdom, warfare, and the arts (among others). She is the inspiration for this shawl, both lacy and textured, featuring crocodile stitches and a lacy edging. The main body resembles what could have been part of a warrior's armor, but the lacy border provides a very ladylike sophistication.
Measuring 49″ wide by 25″ tall, this shawl gently hugs the shoulders and gracefully skims the bottom of your back. Make it in lace weight rayon (as used in the photos here) or other plant-based yarn like cotton or bamboo for a stylish summer or spring accessory. Make it in wool or other animal-based yarn to give more warmth for fall or winter.
Click here to see full pattern details!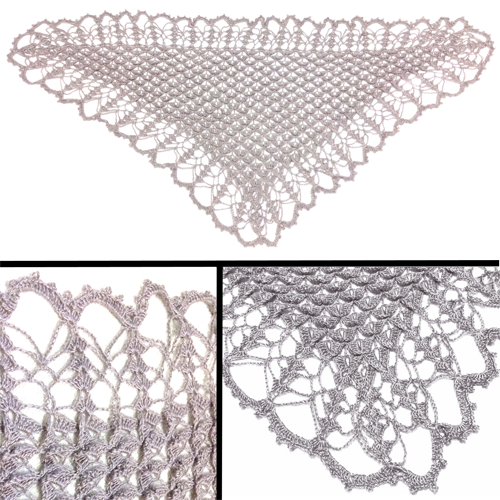 All purchases help to support Crochet Spot and are greatly appreciated! Please log in or create a new account at the Crochet Spot Store to purchase this pattern. Premium Pattern Members may log into the store and download the pattern for free.