Crochet Pattern: Chunky Cozy Rug
By Rachel Choi –
Be the first to comment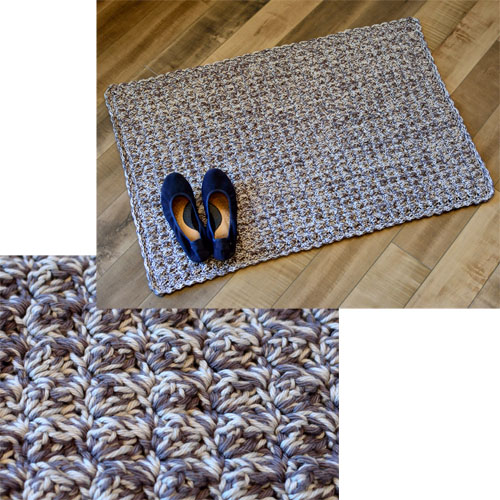 Crochet a thick, chunky, cozy rug for your home. Use it as a kitchen sink mat, bathroom rug, or doormat. Crocheted with 2 strands of yarn held together, the rug pattern creates a thick and heavy fabric that is strong and sturdy. The rug can easily be adjusted to be any size desired using the instructions within the pattern.
Click here to see full pattern details!
All purchases help to support Crochet Spot and are greatly appreciated! Please log in or create a new account at the Crochet Spot Store to purchase this pattern. Premium Pattern Members may log into the store and download the pattern for free.