Crochet Pattern: Reversible Cable Rug
By Rachel Choi –
Be the first to comment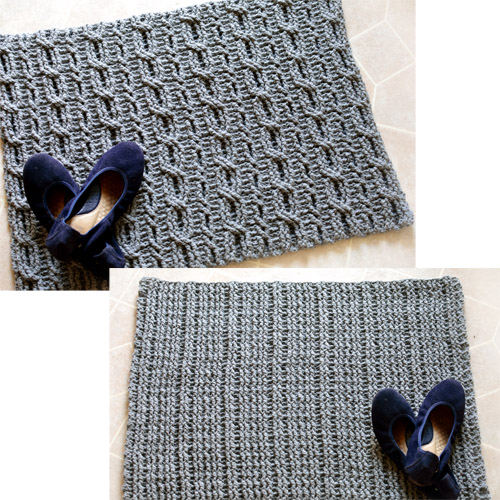 Thick and stylish, this rug is great for winter decor! Use it as a doormat, kitchen sink mat, bathroom rug, the options are endless. Adjust the size of the rug to be as big or small as you desire by using the instructions within the pattern. The main design is a cable stitch pattern that alternates large and small cables. The backside of the rug has a simple, elegant, ridged pattern making the rug reversible. The cable pattern, using front and back post stitches, creates a very thick fabric that is soft and fluffy to step on.
Click here to see full pattern details!
All purchases help to support Crochet Spot and are greatly appreciated! Please log in or create a new account at the Crochet Spot Store to purchase this pattern. Premium Pattern Members may log into the store and download the pattern for free.