Crochet Pattern: Diagonal Striped Scarf
By Rachel Choi –
1 Comment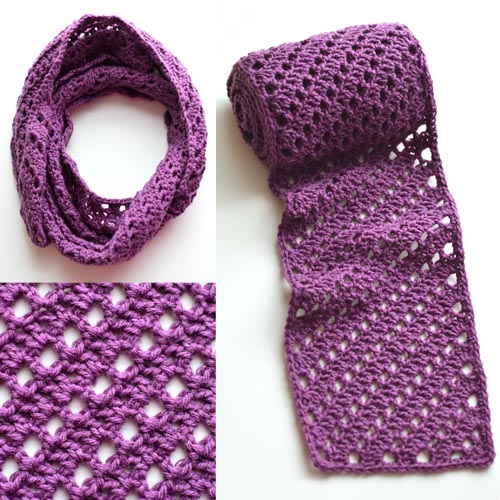 Crocheted from corner to corner, the Diagonal Striped Scarf makes a great accessory for the warmer weather throughout spring, summer, and fall. A subtle, classic looking pattern goes great with almost any outfit. The open stitches create a fabric that drapes easily around the neck. Choose a neutral color for everyday use or a bright and bold color for a nice pop to brighten your day.
Click here to see full pattern details!
All purchases help to support Crochet Spot and are greatly appreciated! Please log in or create a new account at the Crochet Spot Store to purchase this pattern. Premium Pattern Members may log into the store and download the pattern for free.