Crochet Pattern: Eyelet Wave Basket
By Rachel Choi –
1 Comment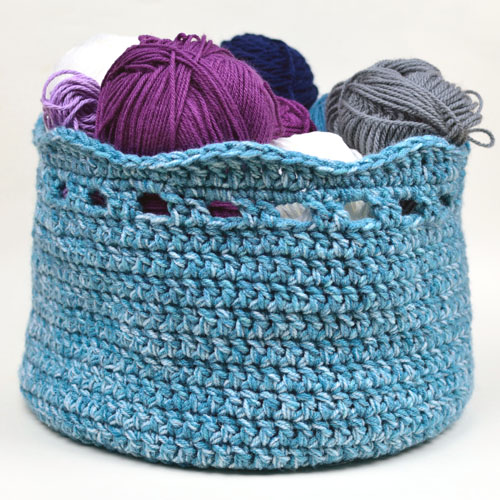 Need a quick storage basket? Grab your crochet hook and whip this one up really quick! It is designed with 2 strands of yarn held together and a large crochet hook so that it is quick to crochet. While it is a soft basket, the yarn thickness enables the basket to stand up on its own without having to stiffen it. The basket is crocheted seamlessly in the round, like a spiral, and is topped off with an eyelet and wavy stitch pattern.
Click here to see full pattern details!
All purchases help to support Crochet Spot and are greatly appreciated! Please log in or create a new account at the Crochet Spot Store to purchase this pattern. Premium Pattern Members may log into the store and download the pattern for free.