Crochet Pattern: Seamless Square Basket
By Rachel Choi –
Be the first to comment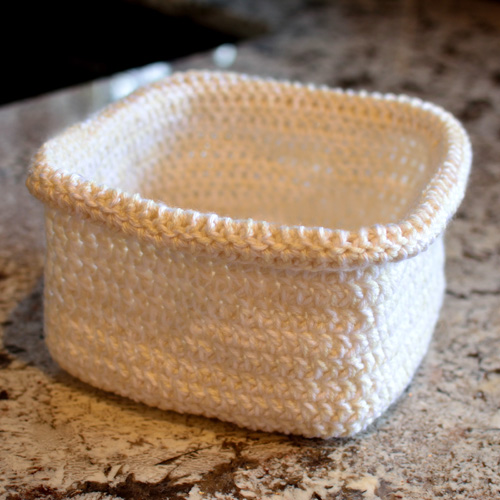 This traditional, classic square basket is easy to crochet. Starting from the bottom up, the basket is crocheted seamlessly in the round like a spiral with no sewing required. Customize the basket to be any size that you desire! Make it large enough to hold toys or even laundry, or small enough to sit on a table top to hold your keys and spare change. Make an entire set of nesting baskets if you wish. The instructions will guide you through adjusting the size so that you can make as many different sized baskets as you want.
Click here to see full pattern details!
All purchases help to support Crochet Spot and are greatly appreciated! Please log in or create a new account at the Crochet Spot Store to purchase this pattern. Premium Pattern Members may log into the store and download the pattern for free.