Crochet Pattern: Fish Coasters
By Rachel Choi –
1 Comment
Are you a fish lover or know someone who is? Crochet these fishy coasters to adorn your table. They are also great for encouraging young children to use coasters. Each fish is crocheted in the round and is quick to crochet. Crochet an entire set in a variety of bright colors! You can even use these fish as appliques. Change the crochet hook size to adjust the size of the fish if desired.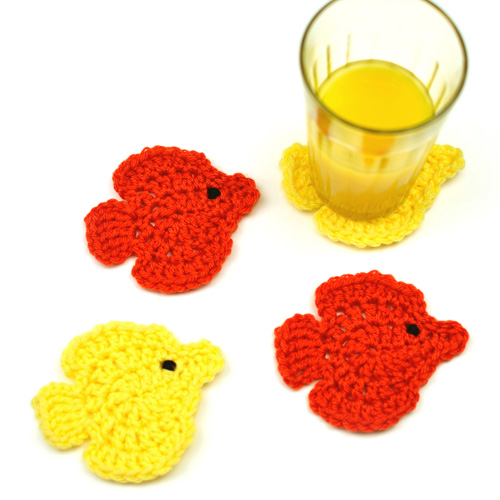 Click here to see full pattern details!
All purchases help to support Crochet Spot and are greatly appreciated! Please log in or create a new account at the Crochet Spot Store to purchase this pattern. Premium Pattern Members may log into the store and download the pattern for free.