Crochet Pattern: Frozen Plaid Dishcloth
By Amy Yarbrough –
2 Comments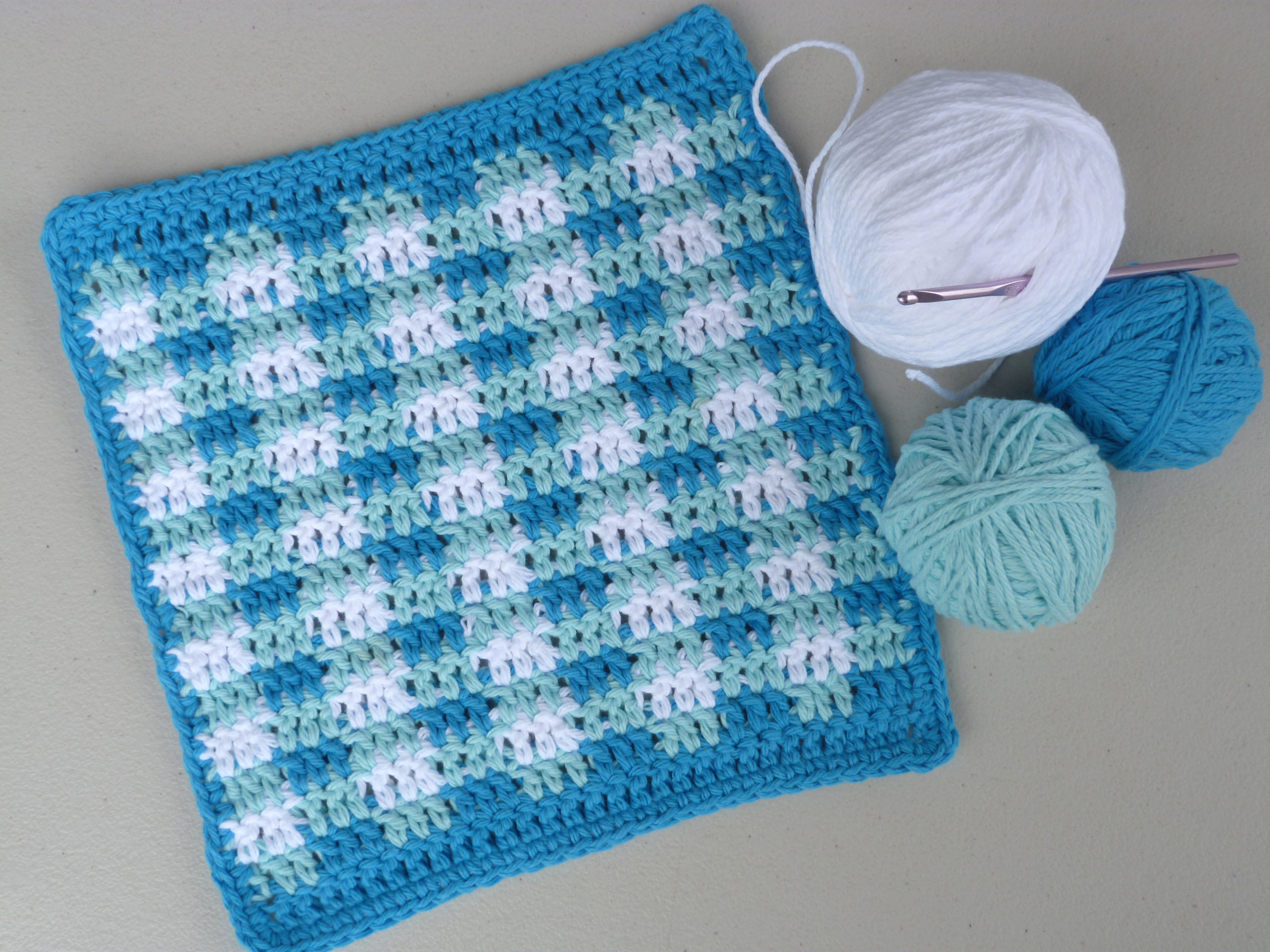 Have you noticed that crocheting plaid is becoming very popular? I have to admit, the color changes have always appeared daunting to me. However, I am not one to shy away from a challenge, and it's a good thing, because I found out how simple it really is.
Once you have a good idea of the color pattern and easy method in color changing, you will be able to breeze right through this project.
Simple plaids, or gingham plaids, are worked in three different colors — a dark, mid, and light color. You will use the mid in each row, and alternate between the dark and the light in every other row.
From there you just double crochet! Prepare to impress with this complicated looking, but easy to do Frozen Plaid Dishcloth!
| | |
| --- | --- |
| Skill Level: | |
Finished Size: 9 1/4" (23.5 cm) square
Materials:
Medium Weight Yarn – Cotton, suggested (approximately 30 yards of dark color, 40 yards of mid color, and 20 yards of light color)
Crochet Hook G (4.00 mm)
Gauge:
6 dc = 2''
4 rows = 2''
Gauge Swatch: 2''w x 2''h (5 cm x 5 cm) ch 8.
Row 1: dc in fourch ch from hook and in each ch across: 6 dc
Row 2 – 4: ch 3, turn, dc in each dc across: 6 dc
Finish off.
Need help understanding the abbreviations and symbols? Check out the crochet abbreviation chart.
Notes
– Carry colors through pattern, working over them, for easy color changes.
– This pattern is worked mostly in double crochet. For each new row, you will chain 2 instead of 3 and work your first double crochet in the first stitch. At the end of the row, work the last double crochet into the last double crochet, not chain-2.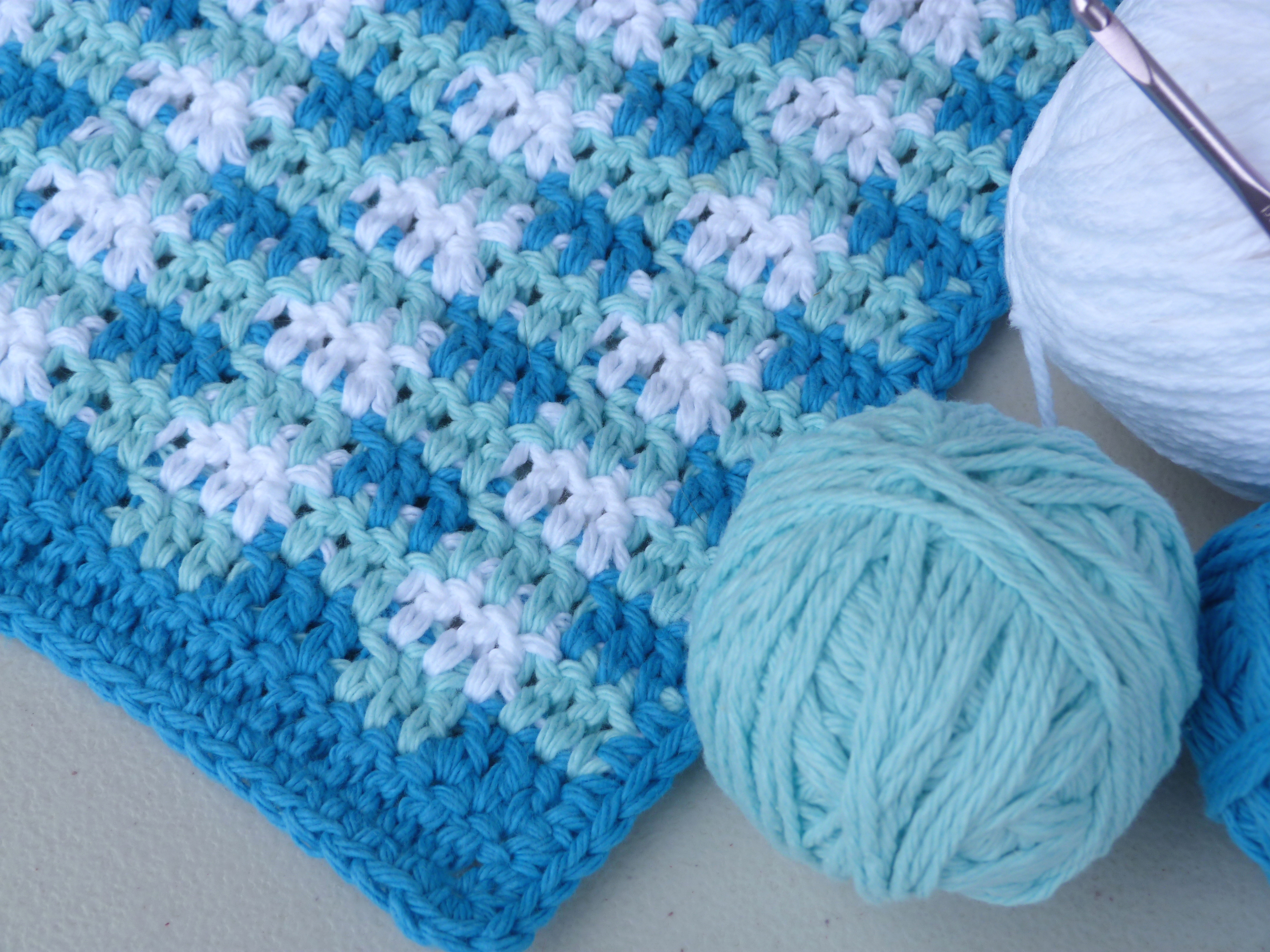 Color Pattern
Row 1 – worked in dark
Row 2 – worked in dark and mid
Row 3 – worked in mid and light
Rows 4 to 16 – repeat color pattern for Rows 2 to 3
Row 17 – worked in dark
Crochet Pattern: Frozen Plaid Dishcloth
Row 1: ch 32 loosely, dc in third ch from hook and in each ch across: 30 dc
Row 2: change colors, ch 2, turn, dc in next 3 dc, *change colors, dc in next 3 sts, repeat from * across: 30 dc
Row 3 – 16: repeat Row 2
Row 17: ch 2, turn, dc in each dc across: 30 dc
Single crochet evenly around, finish off.
Let me know if you run into any problems, I will be happy to help!