Free Crochet Pattern: Lilac and Custard Checked Baby Blanket
By Amy Yarbrough –
2 Comments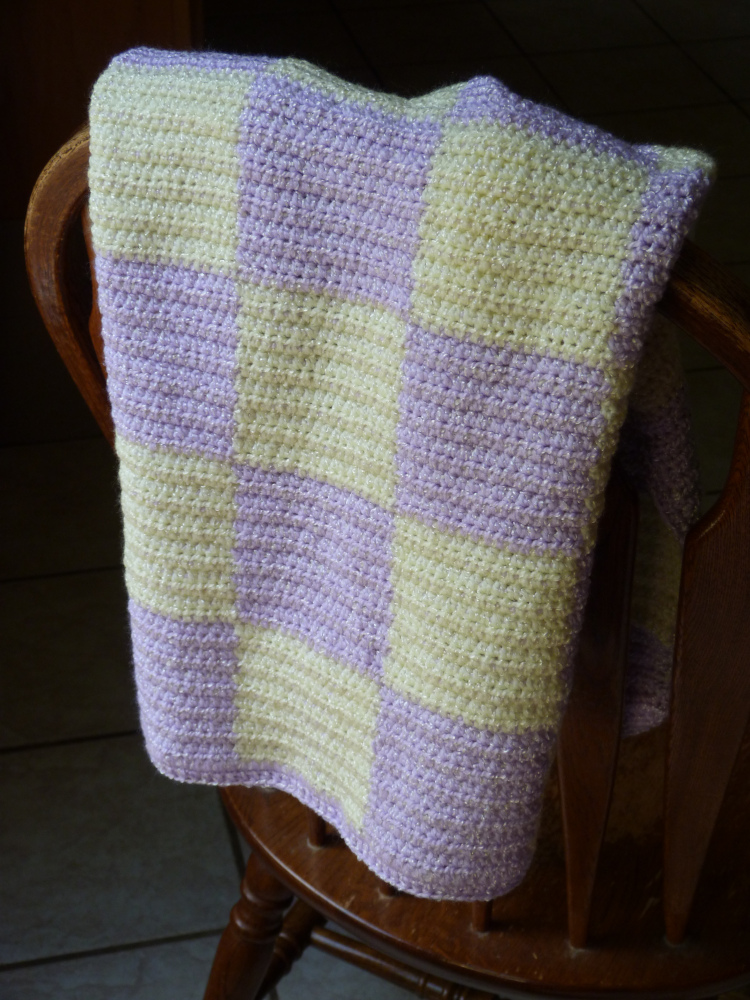 Are you as inspired as I am with all the crocheted gingham, plaid, and checked blankets out there? There is something so classy and official about these blankets, I obviously had to design my own.
Have you ever crocheted gingham, plaid, or checks? It can look intimidating, I know, but as long as you carry the yarn in the work it's really very simple. The challenge comes when using a variety of colors (the colors are …exciting?… to keep track of). However, with the Lilac and Custard Checkered Baby Blanket you use only two colors, making it great if you're a beginner at crocheting gingham, plaid, or checks.
For this pattern, all you have to do is know how to make half double crochets and switch colors and you're all set.
| | |
| --- | --- |
| Skill Level: | |
Finished Size: 32 1/2" (82.5 cm) square
Materials:
Light weight yarn (approximately 600 yards of purple, 580 yards of yellow) – (I used Bernat Baby Coordinates in Soft Mauve and Lemon Custard, around a 1 ½ skeins each)
Crochet hook 7/4.50mm
Gauge:
4 hdc = 1''
3 rows = 1''
Gauge Swatch: 1''w x 1''h (2.5 cm x 2.5 cm) ch 6.
Row 1: hdc in third ch from hook and in each ch across: 4 hdc
Row 2 – 3: ch 1, turn, hdc in each hdc across: 4 hdc
Finish off.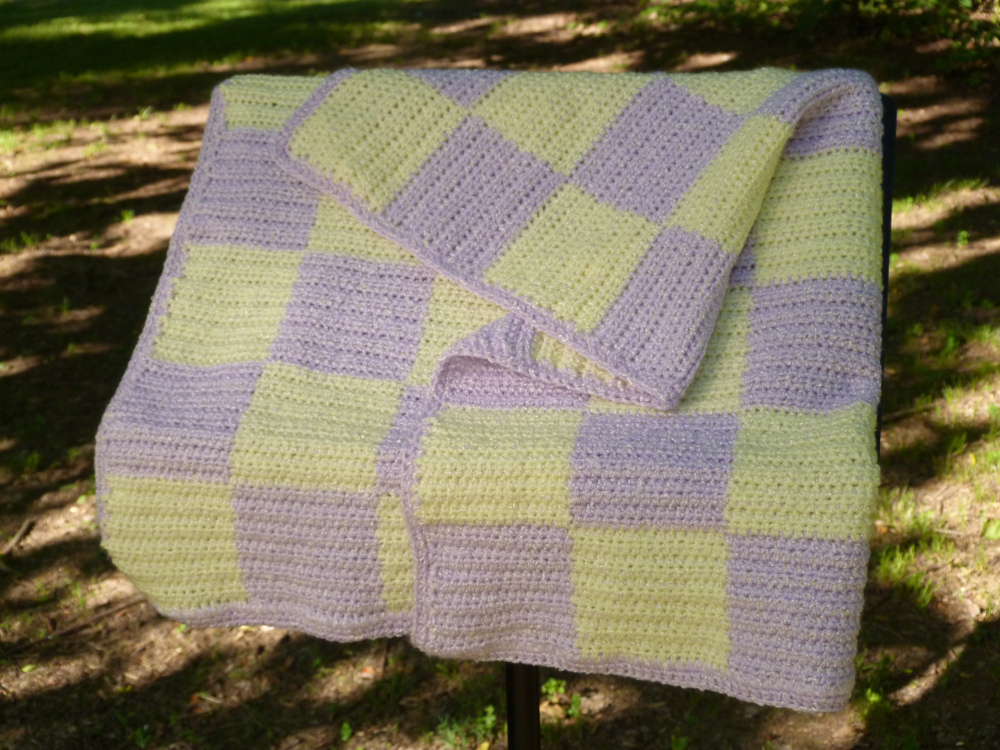 Need help understanding the abbreviations and symbols? Check out the crochet abbreviation chart.
Pattern Note
– Each square consists of 13 rows with 16 sts per row
– Do not cut yarn but carry along unworked color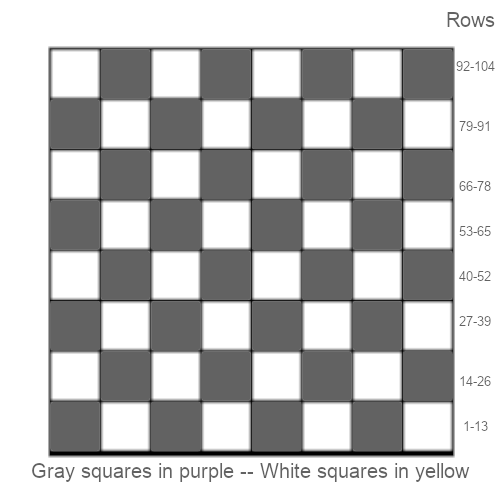 Crochet Pattern: Checkered Baby Blanket
Row 1: with purple, ch 129, sc in second ch from hook and in each ch across: 128 sc
Row 2 – 13: ch 2, turn, hdc in each st across, changing colors every 16 sts, referring to graph for color changes: 128 hdc
Row 14 – 26: change colors according to graph, ch 2, turn, hdc in each st across, changing colors every 16 sts: 128 hdc
Row 27 – 104: repeat Rows 2 – 26
Finish off.
Border
Join purple yarn in the bottom right corner and single crochet evenly around the side of the blanket, then work around the and next two sides, slip stitch join to first stitch of base chain. Half double crochet evenly around the blanket.
Do you need help crocheting? Feel free to ask me any questions you may have!