Crochet Pattern: Granny Square Sewing Machine Cover
By Rachel Choi –
Be the first to comment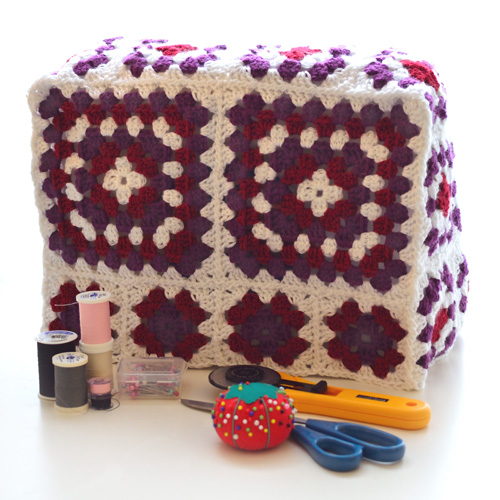 When most people think about making a sewing machine cover, they think to sew it. But why not crochet it? Crochet a cover for your sewing machine to fuse together two different hobbies and crafts. Nothing says "it was crocheted" like the look of granny squares. This sewing machine cover is created with small, medium, and large granny squares. The cover will fit over most hobby sewing machines, but feel free to add or subtract squares to make a custom fit if desired.
Click here to see full pattern details!
All purchases help to support Crochet Spot and are greatly appreciated! Please log in or create a new account at the Crochet Spot Store to purchase this pattern. Premium Pattern Members may log into the store and download the pattern for free.