Crochet Pattern: Ultimate Granny Square Blanket
By Rachel Choi –
4 Comments
Granny square blankets are classics in the crochet world that often become family heirlooms. Here is a twist on the classic granny square blanket that will test your crochet skills. This pattern uses 3 different sized granny squares and a granny bordering technique. The finished size of the blanket in the sample photo is a throw, which is great for snuggling up with on the sofa while reading a book or watching television. You can easily adjust the size if you wish by adding more rows or columns of squares, or even adjusting the size of the borders.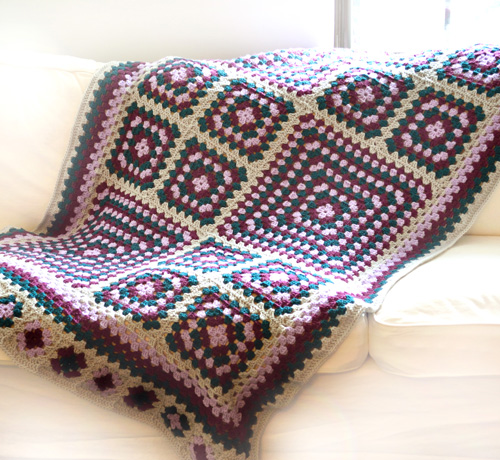 Click here to see full pattern details!
All purchases help to support Crochet Spot and are greatly appreciated! Please log in or create a new account at the Crochet Spot Store to purchase this pattern. Premium Pattern Members may log into the store and download the pattern for free.