Perfecting Your Craft: Finishing the Project
By Erin Burger –
15 Comments
One of the most frustrating and tedious elements of crocheting is getting to the end of a pattern or project and having to get rid of all the odds and ends.  For the beginning crocheter this can be particularly maddening, considering it's not always known how to properly execute this task.
Annoying and ugly ends can ruin any finished project so take care to finish off appropriately.  The best way to do this is to use a yarn needle (also known as a tapestry needle).  A yarn needle is usually larger than other needles, has a larger eye and is most of the time made of plastic.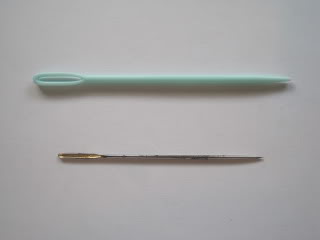 When changing yarn (see How to Change Colors in Crochet for more information on how to do this!) or attaching a new skein to a project you can easily hide the ends while you are crocheting without stopping and using a needle:
Attach new color and keep the end between the yarn and the project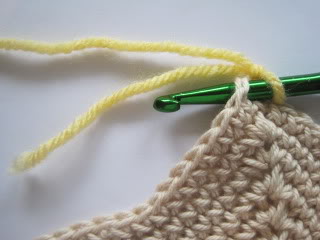 Continue on with the unwanted end between the two…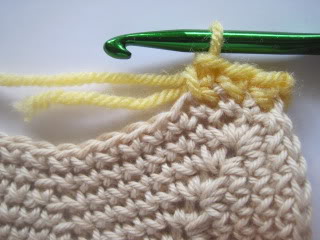 Until it is completely hidden!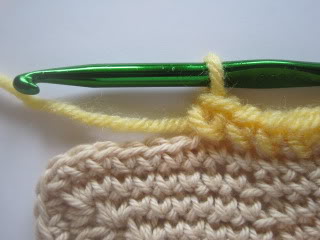 When you are done with that color and need to finish off leave a long tail of yarn, usually 2-4 inches long.
Ch 1 twice and pull tight to make a good knot that won't unravel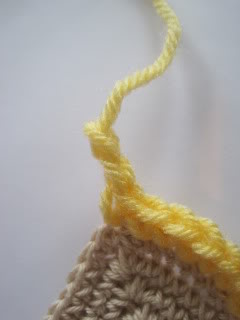 Attach yarn needle and insert yarn into first stitch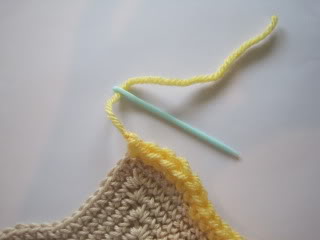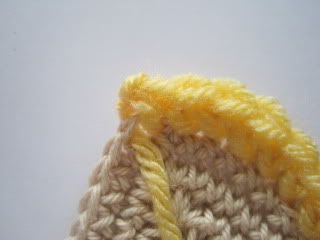 Weave needle and yarn into a row of crochet in the same color until end is properly hidden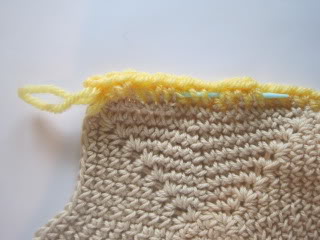 And Voila!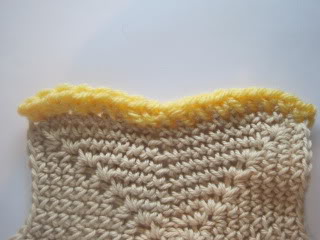 More tips for successful finished projects:
Be careful not to split the yarn while weaving in the ends, this can be messy and unsightly.
Try to keep the yarn as hidden as possible and do not come over top of your work.
If you don't have a needle it is possible to weave in ends with a small crochet hook.
Some projects require blocking for completion. See Blocking Crochet how to accomplish that!
Did this tutorial raise questions or comments?  Feel free to ask away here!