Crochet Pattern: Granny Triangle Scarf
By Rachel Choi –
Be the first to comment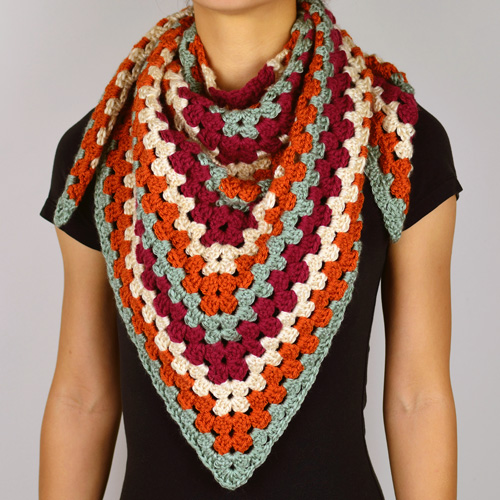 Here is a scarf that is perfect for the fall and autumn weather. The granny square inspired stitch pattern gives it a rustic look. Crochet it in autumn colors to match the season or your favorite colors to complement any outfit. The triangle shape is perfect for giving an outfit dimension and also filling in the neck area on V-neck coats. The pattern is crocheted from the top down, so that you can easily add more rows to adjust the size of the scarf. Make it as big as you want, big enough to wear as a shawl if you wish.
Click here to see full pattern details!
All purchases help to support Crochet Spot and are greatly appreciated! Please log in or create a new account at the Crochet Spot Store to purchase this pattern. Premium Pattern Members may log into the store and download the pattern for free.