Crochet Pattern: Mason Jar Cozies
By Rachel Choi –
6 Comments
Mason jars are popular to use as decoration. They give a nice rustic look and are inexpensive to use. Why not enhance the look by adding some crochet cozies? This set includes 5 different stitch patterns to crochet, each with a unique lace pattern. The pattern also includes instructions for adjusting the cozy for any jar size. Just try the cozy on the jar as you crochet and adjust by following the instructions.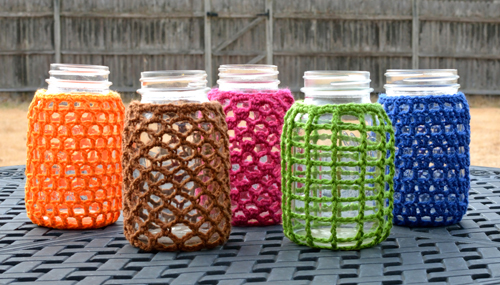 Click here to see full pattern details!
All purchases help to support Crochet Spot and are greatly appreciated! Please log in or create a new account at the Crochet Spot Store to purchase this pattern. Premium Pattern Members may log into the store and download the pattern for free.