Crochet Pattern: Spa Washcloth Set
By Rachel Choi –
1 Comment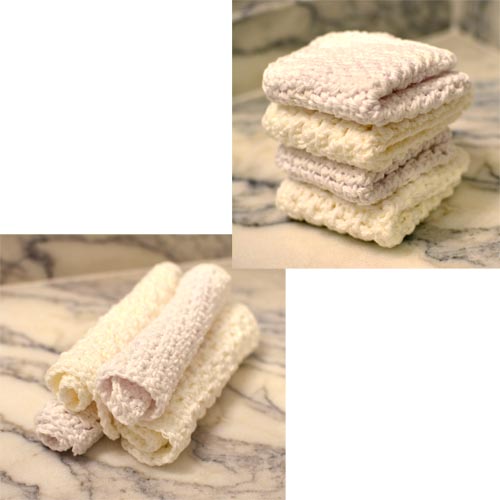 Crochet this set of washcloths to gift to a friend or to pamper yourself. This set includes 4 washcloth stitch patterns that create a luxurious feel. The pattern also includes instructions for customizing the size of each washcloth so that you can make them as big as you desire. Crochet a set with white cotton yarn for a clean look, or mix and match vibrant colors.
Click here to see full pattern details!
All purchases help to support Crochet Spot and are greatly appreciated! Please log in or create a new account at the Crochet Spot Store to purchase this pattern. Premium Pattern Members may log into the store and download the pattern for free.