Crochet Pattern: Pot of Daisy Scrubbies
By Rachel Choi –
Be the first to comment
This pattern set includes daisy shaped scrubbies and leaf inspired cleaning cloths that can be displayed in a cute flower pot to resemble a pot of daisies. The daisy scrubbies are crocheted with ordinary yarn and nylon netting held together to create a rough, textured center that's great for scrubbing dishes or even exfoliating your face and body. No sewing is required! The cloths can be used to clean dishes and counter tops, or used as a washcloth or face cloth. Crochet with 100% cotton yarn for extra absorbency. Pattern includes a tutorial for preparing and crocheting with nylon netting.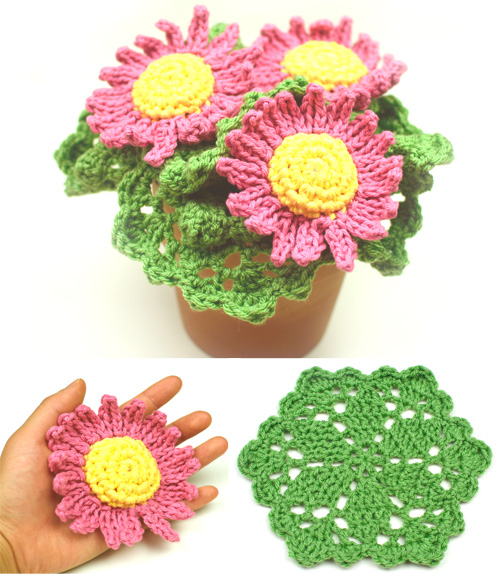 Click here to see full pattern details!
All purchases help to support Crochet Spot and are greatly appreciated! Please log in or create a new account at the Crochet Spot Store to purchase this pattern. Premium Pattern Members may log into the store and download the pattern for free.