Crochet Pattern: Mason Jar Hangers
By Rachel Choi –
1 Comment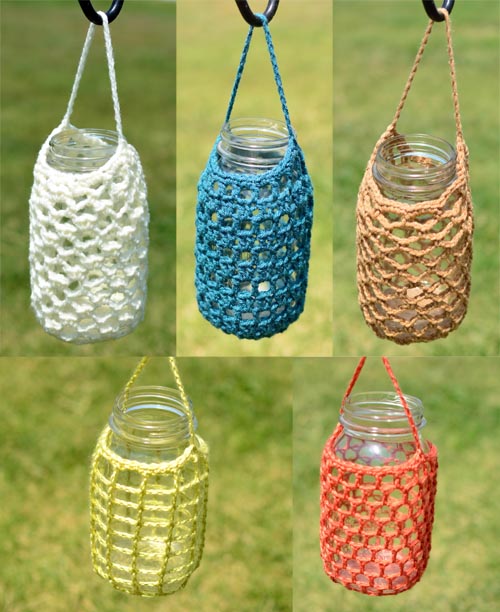 If you're obsessed with decorating with mason jars, here is another idea! Crochet these cozies to hang your jars. This set includes 5 different stitch patterns to use. Crochet them all or select a few that you truly love. Either way, the hangers can fit on any size mason jar. The instructions include steps for adjusting and customizing the size to fit your jars.
This pattern is a revised version of the original mason jar cozies crochet pattern (also available in the store) which do not have the hanging strap.
Click here to see full pattern details!
All purchases help to support Crochet Spot and are greatly appreciated! Please log in or create a new account at the Crochet Spot Store to purchase this pattern. Premium Pattern Members may log into the store and download the pattern for free.