Crochet Pattern: Peter and Patty the Pilgrims
By Rachel Choi –
4 Comments
There's a new pattern in the Crochet Spot Store! Meet Peter and Patty the cute pilgrim couple! This pattern set is for both man and woman pilgrim, great for both boys and girls to play with this Thanksgiving. Even if there aren't kids around to play with these toys, you can always use them to decorate the house. Each pilgrim is crocheted in the round in multiple pieces that are then sewn together.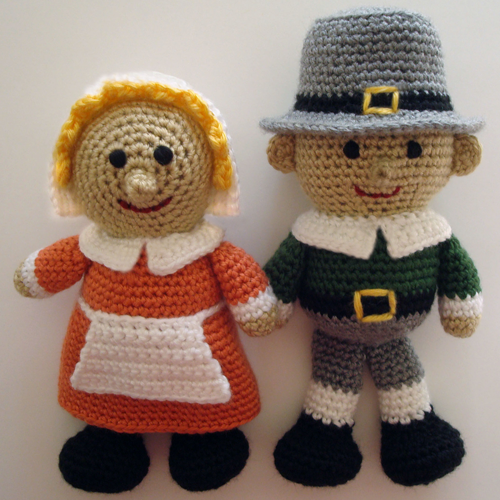 Click here to see full pattern details!
All purchases help to support Crochet Spot and are greatly appreciated! Please log in or create a new account at the Crochet Spot Store to purchase this pattern. Premium Pattern Members may log into the store and download the pattern for free.