Crochet Pattern: Scrap Yarn Teddy Bear
By Rachel Choi –
Be the first to comment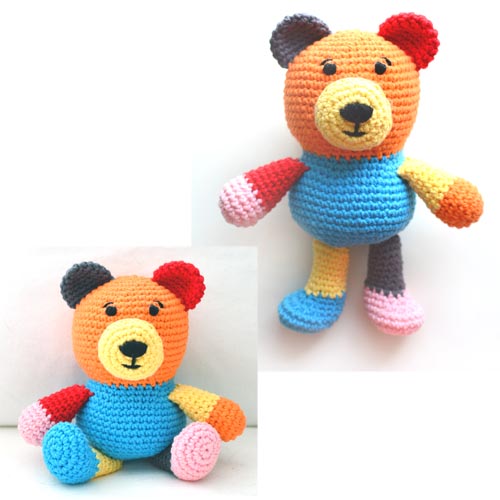 Turn your scraps of yarn into an adorable teddy bear! Gather your scraps of yarn that are leftover from your other projects, the more colors the better, and create this cutie. If you don't have enough scraps, no worries, you can always grab a full skein of yarn and crochet this bear in traditional teddy bear colors. Each piece of the bear is crocheted seamlessly in the round, amigurumi style, then sewn together.
Click here to see full pattern details!
All purchases help to support Crochet Spot and are greatly appreciated! Please log in or create a new account at the Crochet Spot Store to purchase this pattern. Premium Pattern Members may log into the store and download the pattern for free.