Crochet Pattern: Super Chunky Hi-Lo Cowl
By Rachel Choi –
Be the first to comment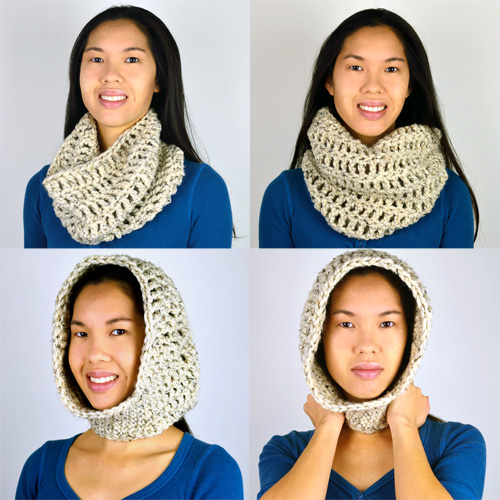 Here is a cowl with the cozy, fashionable look of chunky yarn but without the uncomfortable bulk that often accompanies it. Designed with a high and a low end, this cowl fits just right around the neck. The high end is tall enough to be worn like a hood, while the low end sits comfortably under the chin. Rotate the cowl and wear the high end in the front and the low end in the back to create a nicely draped, classic cowl but without the bunching in the back.
Click here to see full pattern details!
All purchases help to support Crochet Spot and are greatly appreciated! Please log in or create a new account at the Crochet Spot Store to purchase this pattern. Premium Pattern Members may log into the store and download the pattern for free.