Crochet Pattern: Quick Chunky Triangle Scarf
By Rachel Choi –
Be the first to comment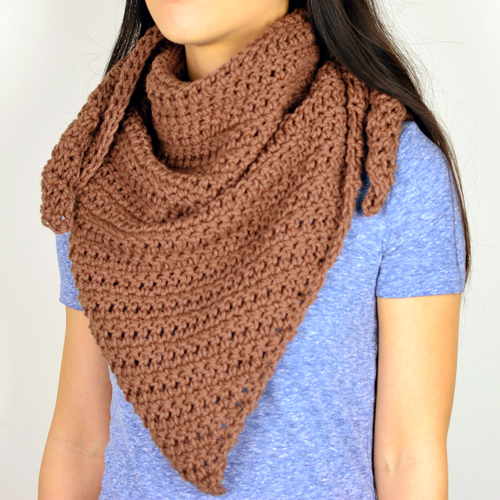 Quick, chunky, cozy and warm… what more can you want from a scarf? This pattern is perfect for beginners or for anyone that wants a simple and easy pattern. The scarf is crocheted with medium/worsted weight yarn and a large crochet hook making it very quick to crochet for its size. The large crochet hook not only makes the scarf quick to crochet, it creates the fashionable chunky look. Crocheted from the bottom up, the triangle scarf can be made as big or small as desired by working more or less rows. Customize the scarf to wrap nicely around your neck or make it even larger for a cozy shawl wrap.
Click here to see full pattern details!
All purchases help to support Crochet Spot and are greatly appreciated! Please log in or create a new account at the Crochet Spot Store to purchase this pattern. Premium Pattern Members may log into the store and download the pattern for free.