Crochet Pattern: Cozy Hat (5 Sizes)
By Rachel Choi –
Be the first to comment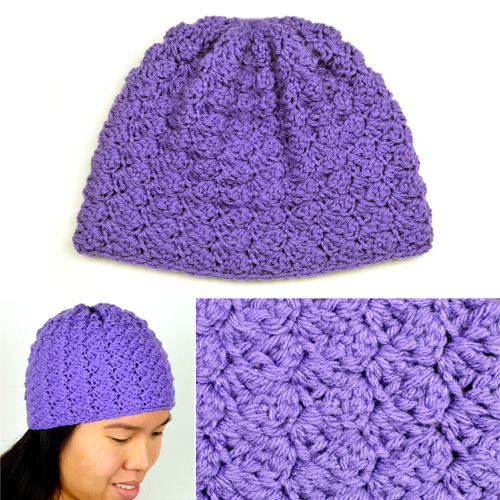 This pattern was requested by several Crochet Spot readers!
If you've crocheted any of the crochet patterns in the "cozy" series, here is a hat to match! The Cozy Shawl Wrap with Pockets, Cozy Key Hole Scarf, Cozy Asymmetrical Poncho, and Cozy Hooded Poncho all use the same "cozy" stitch pattern. The cozy hat is designed using the same stitch to match these patterns. It is crocheted in the round, from the top down. Whether or not you are crocheting the hat to match another item, you can crochet this hat in any of the 5 sizes that are included: baby, toddler, child, adult, and large adult.
Click here to see full pattern details!
All purchases help to support Crochet Spot and are greatly appreciated! Please log in or create a new account at the Crochet Spot Store to purchase this pattern. Premium Pattern Members may log into the store and download the pattern for free.