Crochet Pattern: Toy Net
By Rachel Choi –
7 Comments
New in the Crochet Spot Store, this hammock styled net gets stuffed animals and other toys up and out of the way. The toy net can be hung in any corner or a room for extra storage. You can even make several nets and hang them on top of each other to create a shelf like storage system. The pattern works up quickly and the size of the net can be adjusted to make them as big or small as desired. Pattern is for the net only, patterns for crocheted toys in photo are sold separately.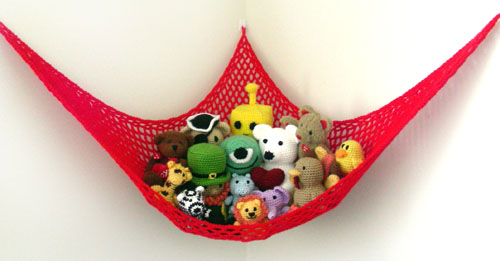 Click here to see full pattern details!
All purchases help to support Crochet Spot and are greatly appreciated! Please log in or create a new account at the Crochet Spot Store to purchase this pattern. Premium Pattern Members may log into the store and download the pattern for free.